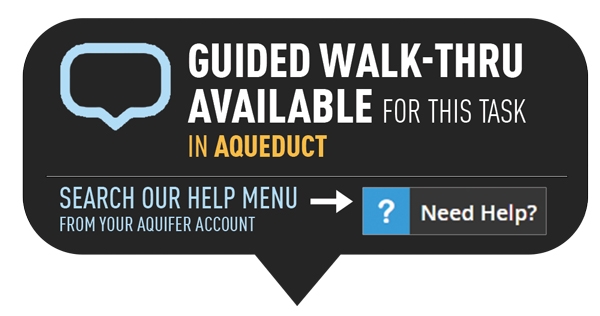 ---
It's fast and easy to view your progress through Aquifer cases. From your course page, students see a progress bar showing their progress through each case in the course. This display also shows the date last accessed for each case.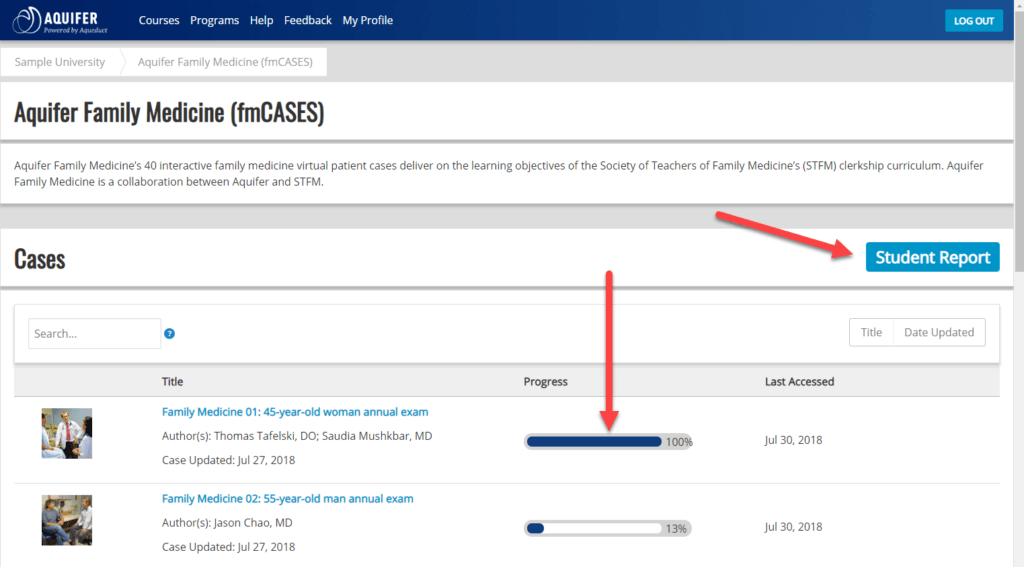 ---
For more detailed information—or to download and save your progress—we recommend using the Student Report for each course. The Student Report simply and clearly illustrates your progress in a course,  including the following information:
Case Number
Time from Case Start to Complete (Total time in hours, minutes, seconds)
Percent Case Completed
Pages Completed
Start Date (local time)
Date Last Accessed (local time)
Completion Date (local time)
Case Summary statement (if applicable)
Case Reset Status
---
How to Generate a Student Report
It's easy to generate a student report in Aqueduct from your course page:
 1. Choose the Student Report button on the right-hand side. 

---
2. The generated report will appear.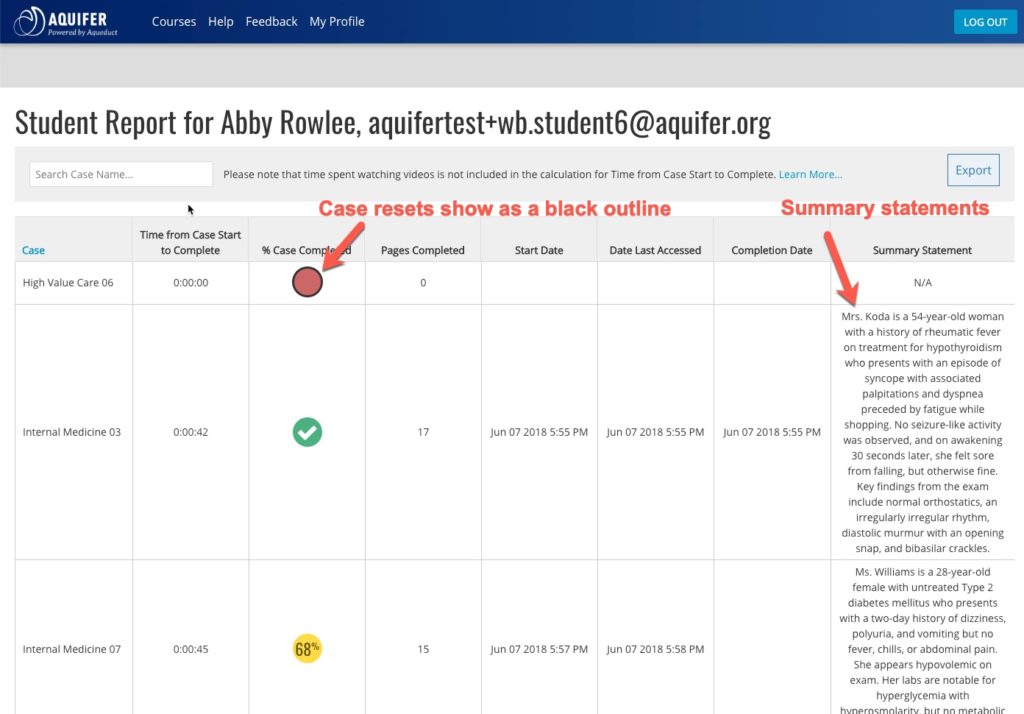 Your progress through a case is shown in real-time as:
Case Complete = Green Check Mark
Case Partially Completed = Yellow circle showing the percentage of the case complete – Note: the percentage does NOT a grade or score!
Case Not Started = Red Circle

Case Reset = Any color circle with a black outline
You Can Export a CSV File: All reports can be exported to a CSV file, which will allow you to sort and save your course progress. The export button is located on the right-hand side of all reports pages.
Note: The number of times a case is reset appears in report exports only.